Grow A Fuller Beard With Our 3-in-1 Beard Growth Kit
Promotes hair growth in patchy areas

Tames coarse bristly beard hair, making it softer and easier to manage

Improves moisture retention, keeping your beard hydrated with a shiny, silky, smooth finish
Amazing Product.
"This product is amazing cause I struggled to grow beard and I used it religiously for few months and my beard gains in the last few months have been great. I really recommend for anyone looking forward to buy."
Are You Experiencing Any Of These Problems With Your Beard?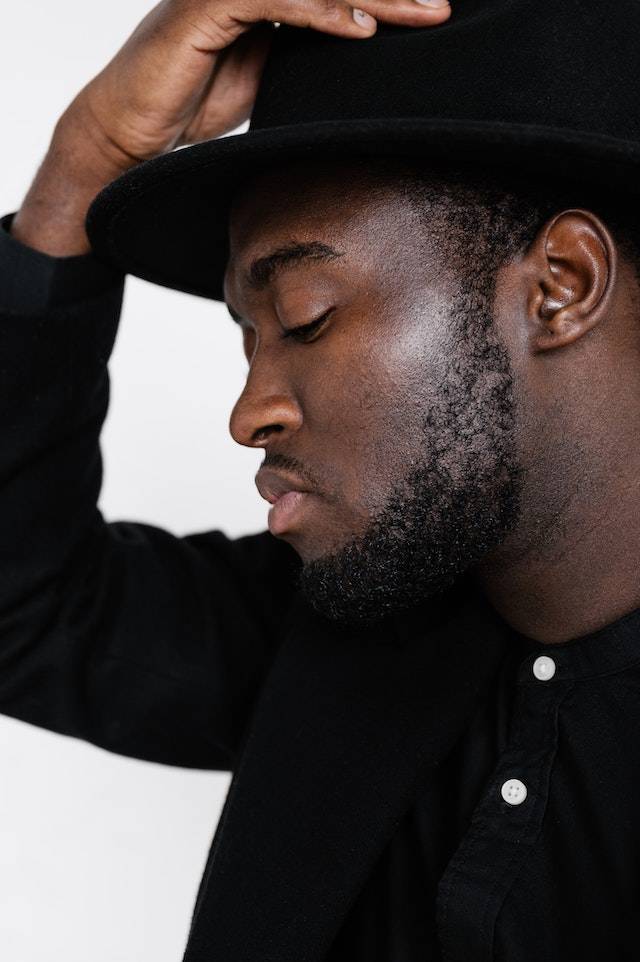 Hair grows in certain regions but not others, resulting in gaps and patches
Beard feels hard and bristly to the touch and is difficult to comb and groom
Skin under your beard feels irritated, dry or flaky
Why The Beard Growth Kit Is Different?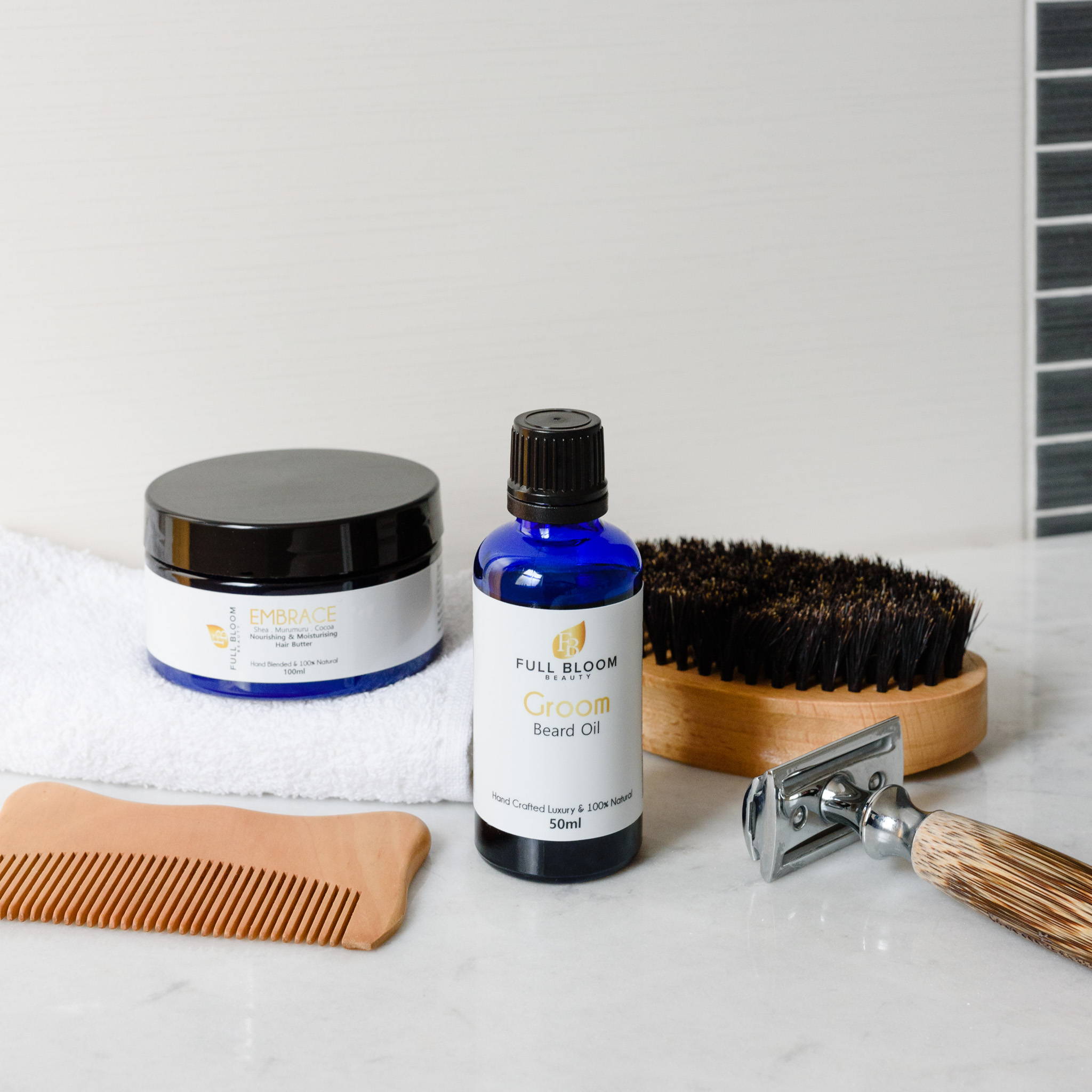 Fill Patches & Bald Spots
Massage Anoint 2-3 times a week directly into problem areas to improve skin blood flow, unclog blocked hair follicles, and stimulate hair growth
Apply Embrace daily to tame coarse dry hair and nourish your skin
After using Embrace, apply Groom to lock in moisture for longer and give your beard a shiny, silky, smooth finish.
All products are specially formulated from plant based ingredients, free of harmful chemicals. Safe and effective to use for all ages
Contact us anytime if you need help
Recently brought this and my mane is now fuller than a lions! Thanks fullbloom! :)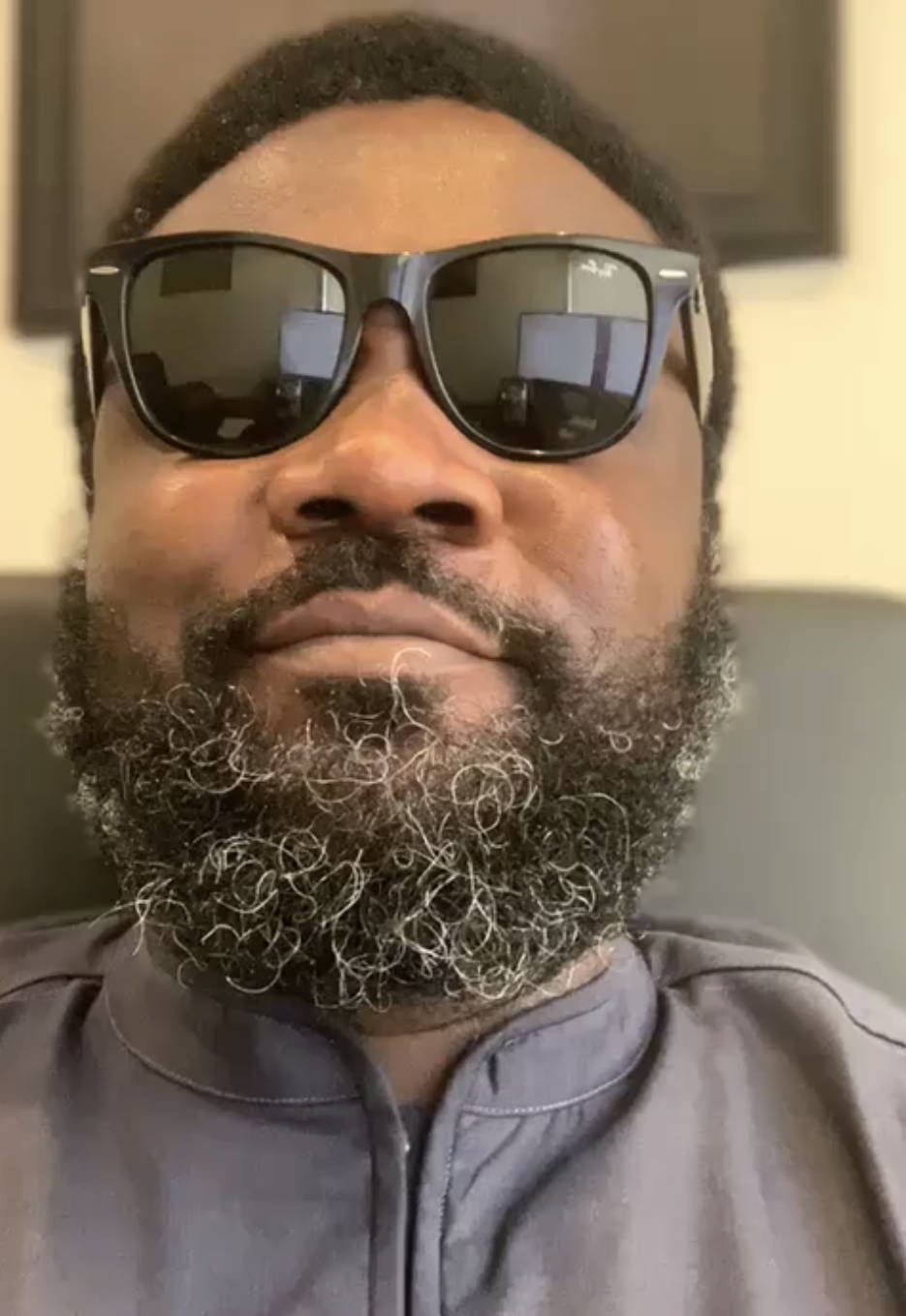 This beard oil has made all the difference
"In the past, I found it really difficult to grow out my beard because it grew unevenly and always got very dry and bristly. My wife gifted me Groom beard oil and it has made all the difference. My beard is growing out more evenly and stays moisturised for longer with a lovely shiny finish. My wife is pleased with the results too 😊."
"I have been using this product for just over two weeks and beyond the great shine it gives my beard, I like that is also keeps it moisturised."
Safe & Effective Plant Based Ingredients
Rich in vitamin D and antioxidants which help stimulate blood flow and unclog blocked follicles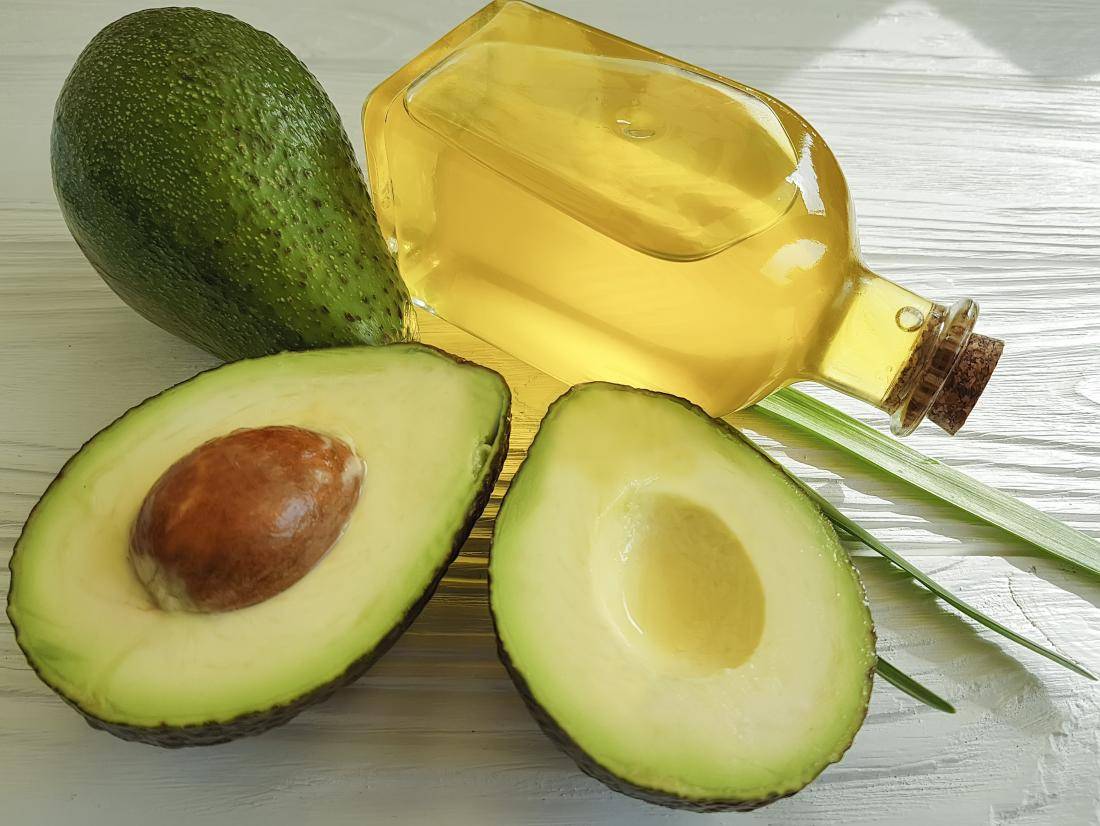 Promotes thickness and hair growth thanks to its ability to improve cellular generation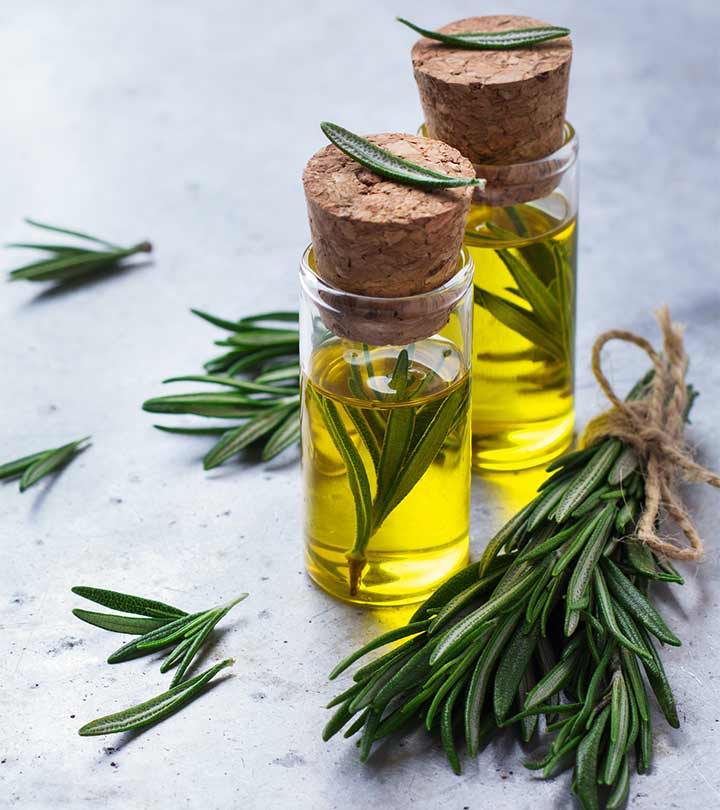 Shea, Cocoa & Murumuru Butters
Filled with Vitamins and essential fatty acids that contribute to healthy vibrant skin and hair.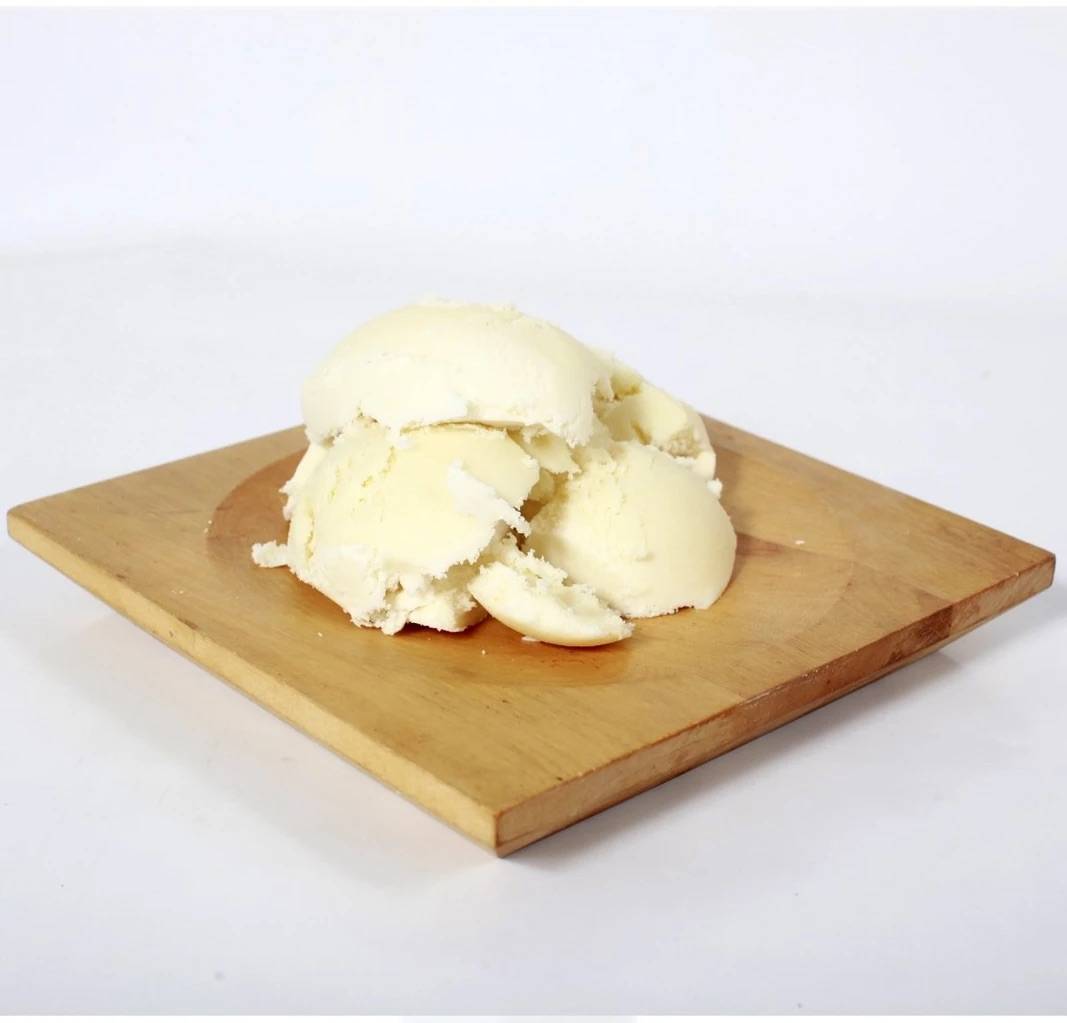 Organic Broccoli Seed Oil
Packed with hair nourishing vitamins C and B6 that make your hair strong and silky smooth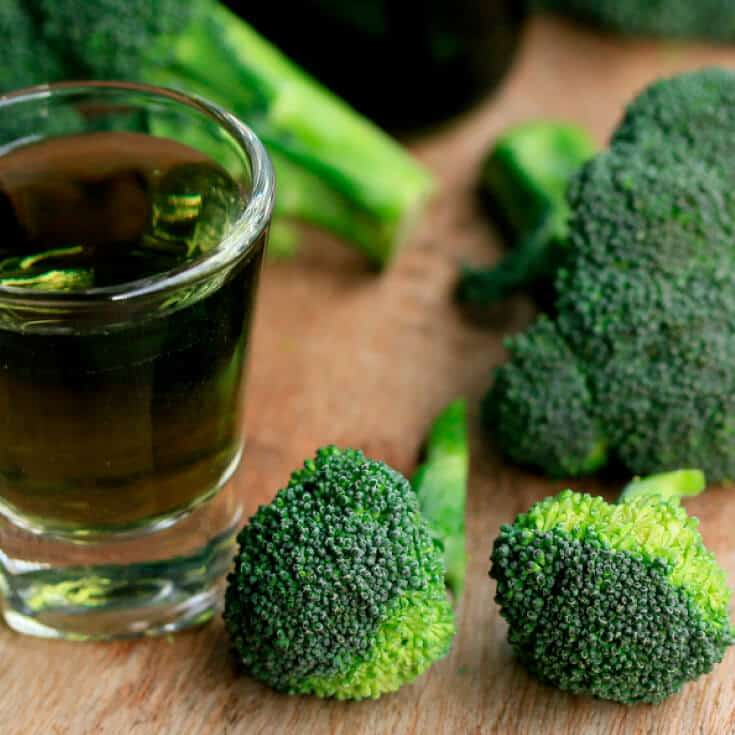 Abundant in lauric, capric and caprylic acid which help prevent breakage and fortify your hair strands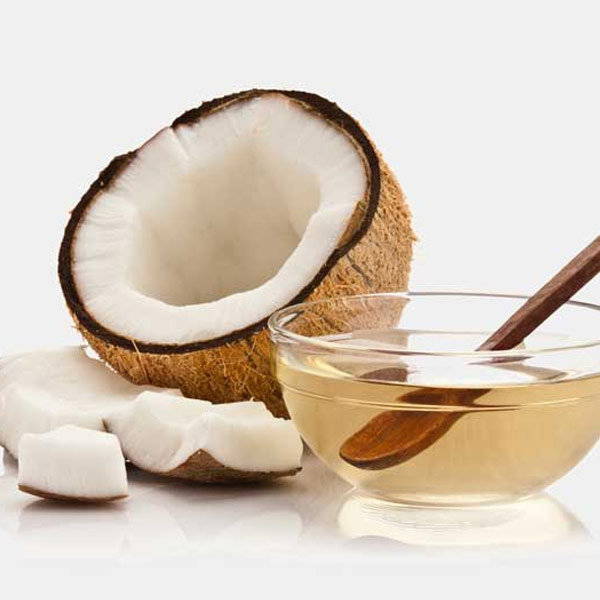 Rich in oleic and linoleic acids which help prevent dryness, frizz and boost shine
Choose Your Products Today And Start Powering Your Beard!
Products in our discounted bundles are designed to work perfectly together!
Hurry up! Discounts are for a limited time only and while stocks last

Frequently asked questions
How long will it take to see results?
This depends on the severity of the issue but most people see results in 4-6 weeks when using Anoint consistently.
It's also important that you avoid the root cause of your issue so you can get the best results.
How do I use the Beard Growth Set?
Below is what we recommend:
Anoint Hair Growth Oil - At least 2-3 times a week, massage a few drops into your beard, concentrating on any patchy areas.
Embrace Beard Butter - After your daily wash/shower, dissolve a small amount in the palm of your hands by rubbing them together. Apply to your beard and gently work into the length of your hair from roots to end.
Groom Beard Oil - After using Embrace , apply Groom to your beard to maximise the moisture, softness and shine throughout the day
How long will it take to deliver my order?
We know a quick delivery is important to you and we are working hard to achieve that but please be patient.
All orders are typically processed and shipped out within 2 business days. Delivery to the UK then takes about 2-3 business working days. You will receive an email with details of how to track your order
Where are you based and can I visit your shop?
We are an online business based in Kent, UK but we ship worldwide. We do not have a shop that you can visit. You can contact us online if you have any queries or need assistance.
What if I am not satisfied with the product?
Although many of our customers are seeing amazing results, our products may not work for everyone. With our 90 day money back guarantee, we will refund your purchase if you have used the product correctly and consistently for at least 90 days, but are not happy with the results